One of the questions authors hear most often is, "Where do you get the inspiration for your stories?" A snippet of conversation or a hmm, what if..? can spark an idea, but sometimes the setting suggests a story possibility. Exotic locations can be inspiring but a novel based at "home" allows me to dive deeper into what makes that place special and how the setting influences the story.
Althou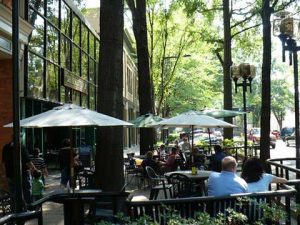 gh my family lives in the Pacific Northwest now, "Home" for me will always be South Carolina, the place I was born and raised.
Now lots of books have been written about the South and many of them feature small towns with a hundred residents who are all related to each other. While those places exist, that isn't "my" South. I lived in a city filled with universities, cultural opportunities and innovative companies.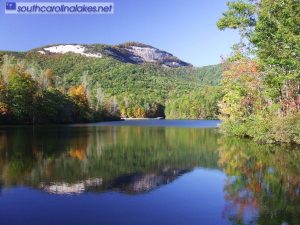 Many of the places described in Cypher are real, if slightly modified to protect the innocent. The story's action shifts between the growing metropolitan area and a small, secluded lake. I learned to ski on Lake Bowen and stayed with friends in a cottage remarkably like the one where Cara retreats to regroup.
All those images tumbled through my head as Cypher's story elements evolved. I knew that was the South I wanted to share with readers.
As the story grew and took shape, the companies I mentioned above took on a special significance for a story theme. Privately held companies occur all over the country, but the extension of the family into the company is especially present in the South. I knew I had to feature a company—Cypher—that reflected all the family dynamics—good and bad.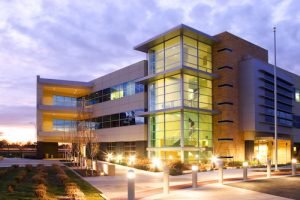 For example, although Caroline (Cara) Wainwright said she was perfectly happy working for the advertising agency, what if she really wanted to work for the family business like her brother, if only to snag her father's attention? The rest of the "what ifs" about Cypher might give away plot twists, but from the beginning, Cara wondered: since her father had always made the business a higher priority than his family, how far would he go to protect it?
With Cara pulling on family dynamics inside both Cypher, Detective Davis Morris could push from the outside, piecing together bits of forensic evidence. He was also falling for Cara, which made him wonder if their attraction was desire, manipulation…or real. Talk about your personal conflict! David was investigating the murder of Cara's friends—with everyone in her family hiding secrets and on the suspect list, including Cara. Unless Cara and David overcame their distrust and worked together, more people would die.
I love it when the stakes are higher because the hero and heroine stand to lose both personally and professionally. And Southerners have been known to add that touch of crazy.
What about you? Do you like books with a strong sense of place? What's your favorite setting for a story?
CYPHER
How far will you go to protect the people…or things…you love?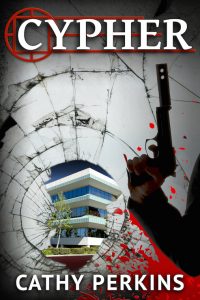 When a hitman kills the wrong person, a Greenville, SC detective confronts hidden agendas and conflicting motives in a powerful local family, while trying to control his attraction to the intended victim—a woman who should be dead, but instead is hell-bent on saving the remnants of her family. Unwilling to stand by while her family and world are destroyed, she rips apart the secrets surrounding Cypher, the company her father built—and will take any measures to defend.
HOLT Medallion Award ~ Best Novel with Strong Romantic Elements
NATIONAL READER'S CHOICE ~ Best Novel with Strong Romantic Elements
Book links – available in digital and trade paperback
Amazon   Nook   Kobo   iBooks   Smashwords