Check out the books in the series, starting with the award-winning novel,
SO ABOUT THE MONEY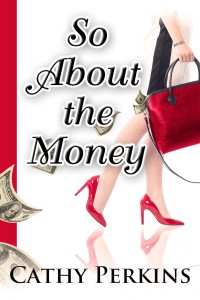 When Holly Price trips over a friend's dead body while hiking, her life takes a nosedive into a world of intrigue and danger. The verdict is murder—and Holly is the prime suspect. Of course, it doesn't help matters that the sexy—and very pissed off—cop threatening to arrest her is JC Dimitrak, her jilted ex-fiancé.
To protect her future, her business…and her heart…the intrepid forensic accountant must use all her considerable investigative skills to follow the money through an intricate web of shadow companies, while staying one step ahead of her ex-fiancé. She better solve the case before the real killer decides CPA stands for Certified Pain in the Ass…and the next dead body found beside the river is Holly's.
Amazon Amazon_UK Nook Kobo Apple Smashwords
Awards

National Reader's Choice
As Illusions (working title)
Heart of the Rockies Golden Gateway Heart of the West
Toronto Golden Opportunity Wisconsin Fab 5 Cleveland Rocks
Emerald City Opener Toronto Romance Writers' Catherine Award
DOUBLE DOWN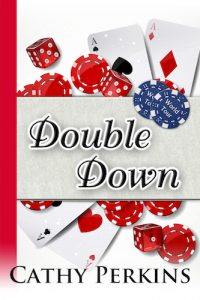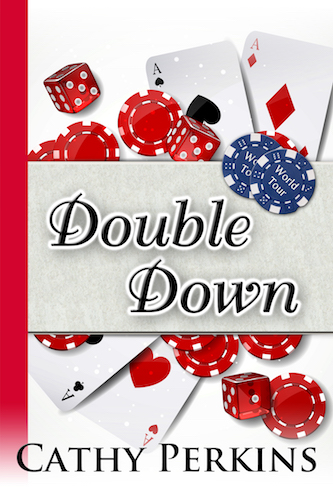 Murder isn't supposed to be in the cards for blackjack dealer Maddie Larsson. Busted takes on a new meaning when her favorite customer, a former Poker World Tour champion, is murdered. His family claims—loudly and often—that Maddie is the gold-digging murderer. She better prove she's on the level before the real killer cashes in her chips.
If the victim's body had been dumped five hundred yards up the road, Franklin County Sheriff's Detective JC Dimitrak wouldn't have been assigned to the Tom Tom Casino murder case. Instead, he's hunting for suspects and evidence while dealing with a nemesis from the past and trying to preserve his own future. He better play his cards correctly and find the killer before an innocent woman takes the ultimate hit.
Read an excerpt: Meet Maddie Larsson
Also available in paperback
MALBEC MAYHEM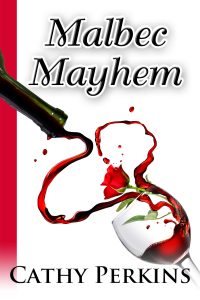 Will a missing case of wine grapes drown a new romance?
Successful restaurateur Alex Montoya's charmed life has hit a snag. His trusted business partner turned out to be not exactly trustworthy, and Alex could be facing jail time over some of his partner's shady financial deals. As if that weren't bad enough, creditors are calling in loans he didn't know he had and he's desperate to prove his innocence before all his businesses are repossessed.
After a career-building stint in Napa Valley, Sofia Pincelli has returned home to eastern Washington to take over the family's winery. Running the family business, however, means dealing with her ailing father's continued micro-management—and his disapproval of Alex. Her father's condemnation of Alex's rumored involvement in his business partner's schemes runs so deep, it threatens Alex and Sofia's blossoming romance…along with the Pincelli family's signature red wine. Sofia needs Alex's crop of Malbec grapes to show her father she has what it takes to make award-winning wine—and save the reputation and finances of the Pincelli winery.
When the Malbec grapes go missing, Alex and Sofia must join forces to find the fruit before it spoils—or risk destroying both of their businesses and their hearts.
Amazon Amazon UK B&N Kobo Apple
IN IT FOR THE MONEY
Monster trucks, drug schemes, and a stalker from Holly's past ~ she better figure out who's IN IT FOR THE MONEY!

Holly Price traded professional goals for personal plans when she agreed to leave her high-flying position with the Seattle-based mergers and acquisition team and take over the family accounting practice. Reunited with JC Dimitrak, her former fiancé, she's already questioning whether she's ready to flip her condo for marriage and a house in the 'burbs.
When her cousin Tate needs investors for his innovative car suspension, Holly works her business matchmaking skills and connects him with a client. The Rockcrawler showcasing the new part crashes at its debut event, however, and the driver dies. Framed for the sabotage, Tate turns to Holly when the local cops—including JC—are ready to haul him to jail. Holly soon finds her cousin and client embroiled in multiple criminal schemes. She's drawn into the investigation, a position that threatens her life, her family and her increasingly shaky relationship with JC.
Available from these retailers!
CALLING FOR THE MONEY
COMING SOON!