CYPHER

When a hitman kills the wrong person...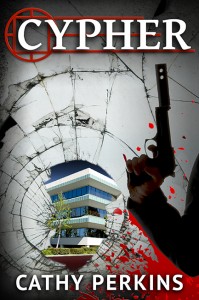 Cara Wainwright thinks life can't get tougher when her mother's cancer becomes terminal—until she returns home from the hospital and finds a courtyard full of police officers and her houseguests dead.
Greenville, SC Detective David Morris, is unsure if Cara is the suspect or the intended murder victim. Searching for insight into her family, their mounting secrets, and the conflicting evidence from multiple crimes, his attraction to Cara complicates his investigation. Is the lure need, manipulation—or real?
While David pursues forensic evidence, Cara pushes for answers about her father's possible involvement, for at the center of the mystery stands Cypher—the company her father built and will take any measures to defend.
When the assassin strikes again, Cara and David have to trust each other and work together to stop the killer before he eliminates the entire Wainwright family.
Amazon Amazon_UK B&N Kobo Apple
Also available as a Trade Paperback
Awards
I'm absolutely thrilled that CYPHER has been awarded both the HOLT MEDALLION and NATIONAL READER'S CHOICE awards for a novel with romantic elements. It's hugely gratifying when readers connect with the stories and characters we love to bring to life.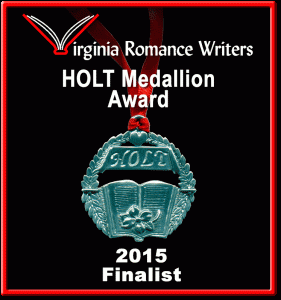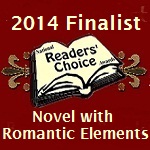 The Daphne du Maurier Award for Excellence in Mystery/Suspense, as Sins of the Father
THE PROFESSOR
The Professor presses his palm against her flank, feeling the liquid warmth of her blood, hotter than her skin. Hot, like the life force that he has claimed… The power over life and death is the ultimate thrill.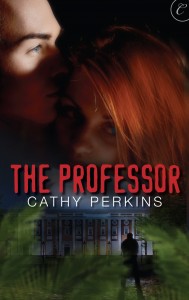 Someone is murdering women on South Carolina's college campuses: three women, three different schools. The Governor's order to State Law Enforcement Agent Mick O'Shaughnessy is simple: make it stop. More political maneuvering diverts Mick to nearby Douglass College. There, instead of another dead body, he finds Meg Connelly, grad student and faculty advisor for the latest victim.
Determined to finish her master's degree, Meg doesn't need anybody's help – including her estranged family – to succeed. There's something irresistible about Mick, but the last time she let someone get close to her, she lost everything except her self-respect.
As the investigation heats up, so does their relationship. But Mick's interest in Meg doesn't just endanger her heart–it puts her in the sights of the killer.
Once he gets her alone, he can take all the time he needs…
Amazon B&N Kobo Apple Carina PAPERBACK AUDIO
Awards
RWA Golden Heart for Romantic Elements
Golden Opportunity
HONOR CODE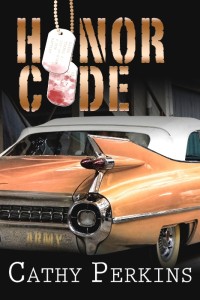 In a small southern town where everyone knows each other's business, veteran detective Larry Robbins must solve the disappearance of eighty-year-old widower George Beason.
When evidence arises that Beason may have left town on his own, it would be easy for Robbins to close the case, but his gut instinct tells him more's at stake. As he uncovers clues about Beason's deceased wife and his estranged daughter, Robbins must untangle conflicting motives and hidden agendas to bring Beason home alive.
With HONOR CODE, award-winning author Cathy Perkins delivers a mystery NOVELLA linked to her mystery novel, THE PROFESSOR.
Amazon UK Amazon Barnes & Noble Kobo Google_Play Apple
Also available as a Trade paperback