The Holly Price Series
---
SO ABOUT THE MONEY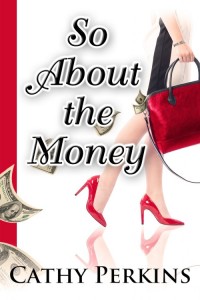 When Holly Price trips over a friend's dead body while hiking, her life takes a nosedive into a world of intrigue and danger. The verdict is murder—and Holly is the prime suspect. Of course, it doesn't help matters that the sexy—and very pissed off—cop threatening to arrest her is JC Dimitrak, her jilted ex-fiancé.
To protect her future, her business…and her heart…the intrepid forensic accountant must use all her considerable investigative skills to follow the money through an intricate web of shadow companies, while staying one step ahead of her ex-fiancé. She better solve the case before the real killer decides CPA stands for Certified Pain in the Ass…and the next dead body found beside the river is Holly's.
Amazon Amazon_UK Nook Kobo Apple Smashwords
Also available in trade paperback
Awards

National Reader's Choice
As Illusions (working title)
Heart of the Rockies Golden Gateway Heart of the West
Toronto Golden Opportunity Wisconsin Fab 5 Cleveland Rocks
Emerald City Opener Toronto Romance Writers' Catherine Award
DOUBLE DOWN
Murder isn't supposed to be in the cards for blackjack dealer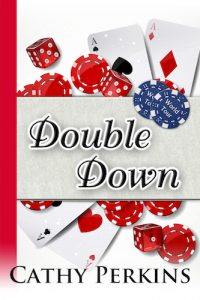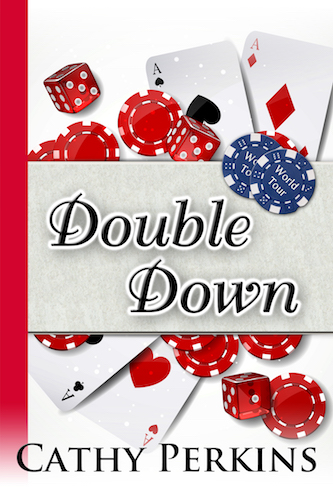 Maddie Larsson. Busted takes on a new meaning when her favorite customer, a former Poker World Tour champion, is murdered. His family claims—loudly and often—that Maddie is the gold-digging murderer. She better prove she's on the level before the real killer cashes in her chips.
If the victim's body had been dumped five hundred yards up the road, Franklin County Sheriff's Detective JC Dimitrak wouldn't have been assigned to the Tom Tom Casino murder case. Instead, he's hunting for suspects and evidence while dealing with a nemesis from the past and trying to preserve his own future. He better play his cards correctly and find the killer before an innocent woman takes the ultimate hit.
Read an excerpt: Meet Maddie Larsson
Also available in paperback
MALBEC MAYHEM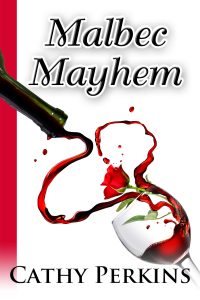 Will a missing case of wine grapes drown a new romance?
Successful restaurateur Alex Montoya's charmed life has hit a snag. His trusted business partner turned out to be not exactly trustworthy, and Alex could be facing jail time over some of his partner's shady financial deals. As if that weren't bad enough, creditors are calling in loans he didn't know he had and he's desperate to prove his innocence before all his businesses are repossessed.
After a career-building stint in Napa Valley, Sofia Pincelli has returned home to eastern Washington to take over the family's winery. Running the family business, however, means dealing with her ailing father's continued micro-management—and his disapproval of Alex. Her father's condemnation of Alex's rumored involvement in his business partner's schemes runs so deep, it threatens Alex and Sofia's blossoming romance…along with the Pincelli family's signature red wine. Sofia needs Alex's crop of Malbec grapes to show her father she has what it takes to make award-winning wine—and save the reputation and finances of the Pincelli winery.
When the Malbec grapes go missing, Alex and Sofia must join forces to find the fruit before it spoils—or risk destroying both of their businesses and their hearts.
Amazon Amazon UK B&N Kobo Apple
IN IT FOR THE MONEY
Monster trucks, drug schemes, and a stalker from Holly's past ~ she better figure out who's IN IT FOR THE MONEY!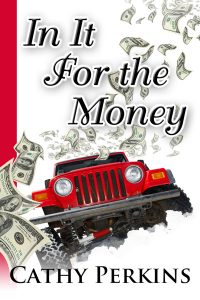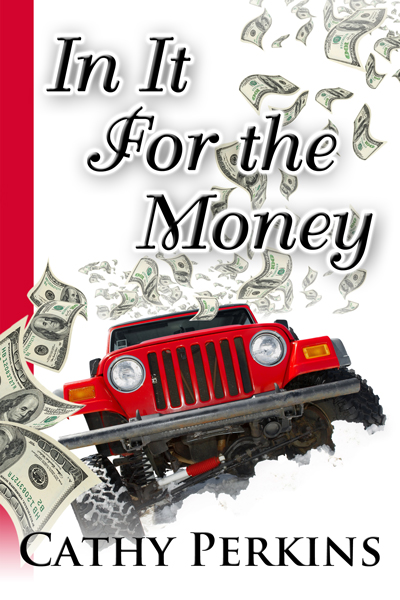 Holly Price traded professional goals for personal plans when she agreed to leave her high-flying position with the Seattle-based mergers and acquisition team and take over the family accounting practice. Reunited with JC Dimitrak, her former fiancé, she's already questioning whether she's ready to flip her condo for marriage and a house in the 'burbs.
When her cousin Tate needs investors for his innovative car suspension, Holly works her business matchmaking skills and connects him with a client. The Rockcrawler showcasing the new part crashes at its debut event, however, and the driver dies. Framed for the sabotage, Tate turns to Holly when the local cops—including JC—are ready to haul him to jail. Holly soon finds her cousin and client embroiled in multiple criminal schemes. She's drawn into the investigation, a position that threatens her life, her family and her increasingly shaky relationship with JC.
Available from these retailers!
CYPHER

When a hitman kills the wrong person...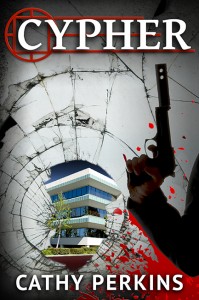 Cara Wainwright thinks life can't get tougher when her mother's cancer becomes terminal—until she returns home from the hospital and finds a courtyard full of police officers and her houseguests dead.
Greenville, SC Detective David Morris, is unsure if Cara is the suspect or the intended murder victim. Searching for insight into her family, their mounting secrets, and the conflicting evidence from multiple crimes, his attraction to Cara complicates his investigation. Is the lure need, manipulation—or real?
While David pursues forensic evidence, Cara pushes for answers about her father's possible involvement, for at the center of the mystery stands Cypher—the company her father built and will take any measures to defend.
When the assassin strikes again, Cara and David have to trust each other and work together to stop the killer before he eliminates the entire Wainwright family.
Amazon Amazon_UK B&N Kobo Apple
Also available as a Trade Paperback
Awards
I'm absolutely thrilled that CYPHER has been awarded both the HOLT MEDALLION and NATIONAL READER'S CHOICE awards for a novel with romantic elements. It's hugely gratifying when readers connect with the stories and characters we love to bring to life.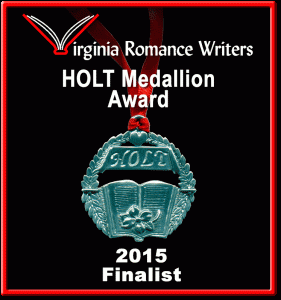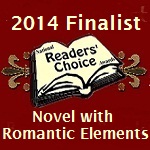 The Daphne du Maurier Award for Excellence in Mystery/Suspense, as Sins of the Father
THE PROFESSOR
The Professor presses his palm against her flank, feeling the liquid warmth of her blood, hotter than her skin. Hot, like the life force that he has claimed… The power over life and death is the ultimate thrill.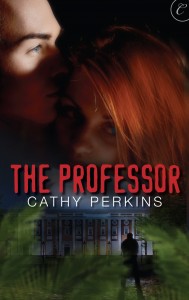 Someone is murdering women on South Carolina's college campuses: three women, three different schools. The Governor's order to State Law Enforcement Agent Mick O'Shaughnessy is simple: make it stop. More political maneuvering diverts Mick to nearby Douglass College. There, instead of another dead body, he finds Meg Connelly, grad student and faculty advisor for the latest victim.
Determined to finish her master's degree, Meg doesn't need anybody's help – including her estranged family – to succeed. There's something irresistible about Mick, but the last time she let someone get close to her, she lost everything except her self-respect.
As the investigation heats up, so does their relationship. But Mick's interest in Meg doesn't just endanger her heart–it puts her in the sights of the killer.
Once he gets her alone, he can take all the time he needs…
Amazon B&N Kobo Apple Carina PAPERBACK AUDIO
Awards
RWA Golden Heart for Romantic Elements
Golden Opportunity
HONOR CODE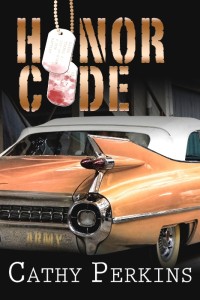 In a small southern town where everyone knows each other's business, veteran detective Larry Robbins must solve the disappearance of eighty-year-old widower George Beason.
When evidence arises that Beason may have left town on his own, it would be easy for Robbins to close the case, but his gut instinct tells him more's at stake. As he uncovers clues about Beason's deceased wife and his estranged daughter, Robbins must untangle conflicting motives and hidden agendas to bring Beason home alive.
With HONOR CODE, award-winning author Cathy Perkins delivers a mystery NOVELLA linked to her mystery novel, THE PROFESSOR.
Amazon UK Amazon Barnes & Noble Kobo Google_Play Apple
Also available as a Trade paperback