Have you ever wondered where all the mid-life crises come from? I figure it has to be a recent phenomena. I mean, how often did you hear about a turn-of-the-century farmer shaving the family mule into something rakish and ambling off into the sunset to find himself?
According to Wikipedia, the term was first used in 1965 (the 60s—why am I not surprised?) as a time "where adults come to realize their own mortality and how much time is left in their life." Some attribute the concept to Carl Jung, while others say it all goes back to Freud.
Most often, a mid-life crisis includes making significant changes—career, work-life balance, marriage, romantic relationship, large expenditures or physical appearance. Reassessing your goals and priorities from a more mature perspective sounds like a good idea, doesn't it? So why does "a mid-life crisis" smack of selfishness and immaturity?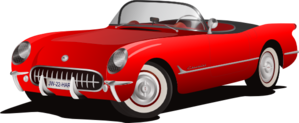 Much as we enjoy laughing at the old dude in the hot red sports car chasing a long-faded youth, research shows about 10% of 40 – 60 years-olds have a true psychological crisis. The rest? Well, maybe it's best described as overwhelmed by one too many of life's daily stressors.
It seems the Western culture of youth may play a role in the situation and that it hits men longer and harder than women. I can't help but wonder if part of that statistic is due to the age of the study—the  80s, when fewer women were far enough along in their careers to have big regrets…but I digress.
In my newest novel, So About The Money, Holly Price's dad followed the all too typical pattern—dumped his spouse, walked away from career and responsibility, and basically did whatever he wanted, without thinking about the impact on the people affected by his decisions.
Ouch. That was harsh.
How about: Holly's dad questioned the choices he made and the validity of decisions he made years before.
Either way, Holly took a sabbatical from her career and came home to run the family business, staging it to sell. The last thing she expected was to face her own career choices and have to deal with her own emotional baggage—a six-foot hunk of testosterone, AKA her former fiance.
Watch this website for more information about the release!