Happy Holidays! My name is Mary Martinez and I have a family series that are romantic suspenses. Thank you Cathy, for inviting me to share my stories today on your blog.
I'd love to have visited the city or scene of all my stories. However, that is not always possible. I was lucky with the Beckett's. I love New York City and have visited many time with friends or stayed with our son who lived in Brooklyn for several years. It was easy to imagine them living there.
The Beckett's are like my family – I know them. I know their neighborhoods, their favorite places to shop. A couple of the books were set in D. C. and the Napa Valley. Both places I've had the privilege to visit, so again I know their neighborhoods, etc.
The stories are about one family and each sibling has their own story. At the center of them are their parents, who they lovingly refer to as The Elders.
I have had so much fun with these books.
Please enjoy the two videos:
The books:
The Beckett's have a strong sense of family and honor.
When one of their own is threatened, their bond is as strong as a badge of steel.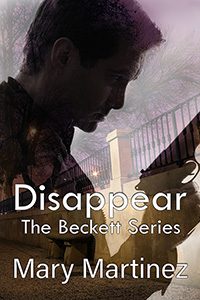 DISAPPEAR:
​After two years undercover as an FBI agent to infiltrate a crime organization and discover the identity of a hit man, Tyler Beckett's cover is blown. Keira Cavanaugh is the only witness to a hit ordered by a crime boss.
The safe house is compromised and the same hit man shoots Tyler. Fearing Tyler is dead, Keira plans revenge on the crime organization. She must fake her own suicide in order to survive.
When Tyler discovers what Keira plans, he realizes he must stop her before he loses her for good.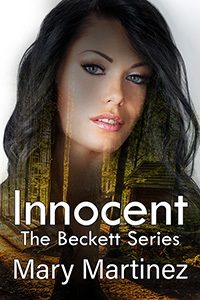 INNOCENT:
All Jessica wants is a home and family. So how did she suddenly find herself falsely accused of a felony and then kidnapped by a hit man?
Gabriel Despain loves being an FBI agent. But falling for his partner's sister has complications. It would be easier to ignore his feelings if Jessica hadn't found herself in trouble. Now he must keep her safe. If he can't remain objective, they might both end up dead.


QUIET: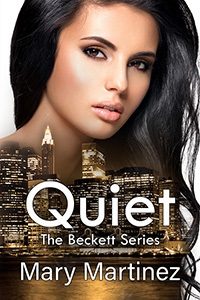 Christine Beckett's dream of partnership in a prestigious New York City law firm has finally come to fruition. She has financial security, a loving family, and owns her home, why does she need a man?
Detective Solomon has worked with Tyler Beckett on several cases, he almost feels he is part of the Beckett clan. He considers them his good friends, except for Christine who seems to look down her professional nose at him.
Christine receives a threatening note and her townhouse echoes with mysterious cries in the night. That is when the handsome and irritating detective insists he temporarily move in to protect her. To add insult, it is with her family's blessing.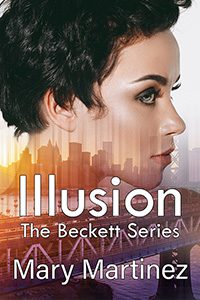 ILLUSION: Utopia the Beginning
Special Agent Reagan Beckett left Brooklyn for San Francisco ten years ago—on bad terms with her family. When the World Banking Association (WBA), one of the biggest worldwide financial institutions, is targeted by domestic terrorists, Reagan is called to join the team with two others in New York City. Now she would be home for an extended visit.
As soon as Reagan receives information on the assignment, she researches her new partners. But does she know enough to literally trust these men with her life?​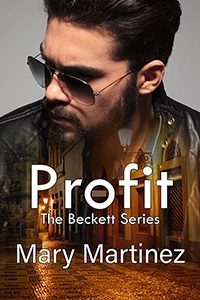 PROFIT: Utopia the Conclusion
Mat Beckett is the Chief Financial officer for World Banking Association (WBA). Over a year ago an agency known as the HEAD group tried to take over the WBA. Now the founder of HEAD, Andrew Phillips, is back and ready to finish what he'd started with a new and dastardly key player from the Dark web.
Bryn Connelly is the Chief Audit Executive for the WBA. She had been one of the Headman's targets and thought her days of danger were over. However, she finds herself working with laid back Matt Beckett, much to her dismay.
It's up to Matt and Bryn to finish what Reagan and her team started, but can he win the lovely Bryn and save the day? Or will he lose her forever if the WBA falls into the wrong hands?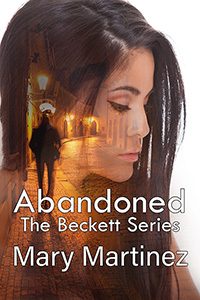 ABANDONED
Wanting more than being a Beckett, Glenna moves to California, opens a successful vintage shop and even finds love with international playboy, Lance Gordon. Refusing to believe she's been abandoned at the altar, she asks her FBI Agent brother, Tyler, to contact a friend on the West Coast to find Lance.
Special Agent, Patrick McGinnis, can't believe he's on a wild goose chase for a missing groom. Unfortunately, once Patrick starts to dig, he finds there's more to the tale and it will take all his skills as an agent to keep Glenna safe. Especially when the case takes a turn and threatens the safety of his son, Finn.​
For the holidays I have a limited edition Beckett Series Box set – 6 full length novels.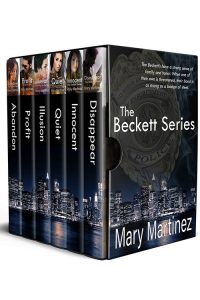 Intrigue… Edge of your seat suspense… Love… Family… The Beckett Series is a bundle of six full length novels.
Buy links:
Amazon: https://www.amazon.com/gp/product/B00D5MHPE4
iTunes: https://itunes.apple.com/us/book/id1440663129
Barnes and Noble: https://www.barnesandnoble.com/w/the-beckett-series-mary-martinez/1116523691?ean=2940148636809
Visit my website – https://marymartinez.com – for individual links and more information about other books
Mary's bio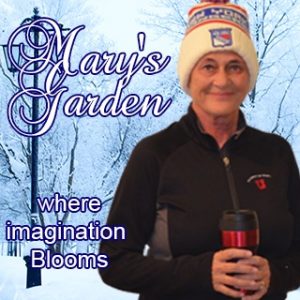 Mary lives in Magna, a little town west of Salt Lake City, Utah. Together with her husband, she has six grown children, and six wonderful grandsons and five beautiful granddaughters. She loves to spend time with family and friends–she includes good books as friends!
Mary and her husband love to travel, especially to the Caribbean for relaxing, and Italy for the wine. And most recently she discovered she was Irish and Scottish. Of course they had to visit Ireland and Scotland. Mary fell in love with both, but the green hills of Ireland felt like home. With the experience from the exotic places she has visited, she is able to fill her books with colorful descriptions of cities, painting a colorful backdrop for her characters. One of her favorite US destinations is New York/Brooklyn, where her beloved Becketts live. When she visits, she can wander their neighborhoods, favorite parks, and visit their favorite pub, Putnum's.
They are avid concert 'Ho's'! Yes, they pretty much want to do them all. They love outdoor amphitheaters the best and attend as many during the warmer months as possible.
Mary writes mostly romantic suspense, romance, women's fiction, and she has just begun to dabble in young adult mystery. She is a member of Romance Writers of America (RWA). During her writing career she has been a conference coordinator, workshop presenter, and chapter president for the Utah Chapter of RWA. In 2007 she was presented with the Utah RWA service award in acknowledgment and appreciation for outstanding service. Mary has also participated in numerous library panels on writing and co-presented a workshop on writing a series at the League of Utah Writers conference.
Mary and her husband are also enthusiastic college football fans. They have season tickets to the UTES, University of Utah Football and they tailgate every game. They love tailgating so much, that they were married at a tailgating in 1999. GO UTES!
Where can you find me on the web? Here you go…
Mary's Garden Blog: http://marysbooksblogger.blogspot.com/
The After Work Cook: http://theafterworkcook.blogspot.com/
YouTube: https://www.youtube.com/channel/UCTww3B2ofa11UPFrSe0WGAg
FaceBook: https://www.facebook.com/AuthorMaryMartinez/
Twitter: https://twitter.com/marylmartinez
Tumblr: https://www.tumblr.com/blog/marylmartinez
Pinterest: https://www.pinterest.com/marylmartinez3/
Instagram: https://www.instagram.com/mlmartinez3/
Google +: https://plus.google.com/u/0/+MaryMartinez3