~ TARGETED FOR INTRIGUE ~
MYSTERIES, THRILLERS, and SUSPENSE GIVEAWAY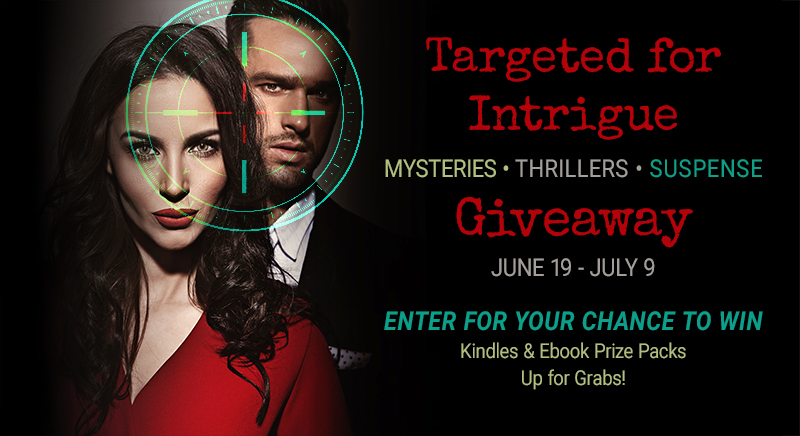 I'm participating in a multi-author giveaway of ebooks and Kindle Fire 7 tablets!
Giveaway entry page! http://bookwrapt.com/intrigue-giveaway/ 
Details on how to get extra entries on the giveaway page.
How would you like to win a pack of your favorite mysteries, thrillers, or suspense books on Amazon? If you're among the four ebook prize pack winners, you could decide which books we'll buy for you from the millions on Amazon. Even better, you could take home one of two Kindle Fire 7 tablets we're giving out as grand prizes!
(Sponsored by the 25 authors listed below)
Amanda Uhl • Anna Hub • Anne McClane • Authors Billboard • Bethany-Kris • Calinda B • Cathy Perkins • Ethan Jones • Genie Gabriel • Greta Boris • Inge-Lise Goss • Jacqueline Diamond • Jennifer Vester • Jess Lourey • Julieann Dove • K A Servian • Kathy McIntosh • Laura Haley-McNeil • Maria Elena Alonso-Sierra • Michelle Grey • Naomi Bellina • Sahara Roberts • Soraya Naomi • Tamara Ferguson • Taylor Marsh