This post originally appeared at Just Romantic Suspense blog – a fun place for all things RS.
Thanks so much for joining me today on Just Romantic Suspense while I share MALBEC MAYHEM's release week. I had so much fun writing this racy novella and hope you enjoy reading it.
Alex Montoya is a secondary character in So About the Money, the first in the Holly Price/So About…series. Alex may have been a bit volatile in that book, but he simply needs the right woman to help him become the adult he's capable of being. A bit of nagging from his character led me to write his story—MALBEC MAYHEM.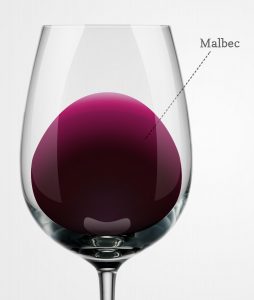 The "Malbec" in the title refers to the wonderful varietal grape that's growing in popularity as people discover this spicy, easy to enjoy, red wine. Sofia Pincelli's family has turned Malbec into the winery's signature wine, and she needs Alex's crop of Malbec grapes to show her father she has what it takes to make award-winning wine—and save the reputation and finances of the Pincelli winery. In the following excerpt, Sofia has just confronted Alex about the missing grapes.
Excerpt
"If that's how you feel about me." Alex stalked to a file cabinet, jerked open the top drawer and grabbed a scrap of black lace. He threw the panties at Sofia. "You might want these 'delivered' too. You left them here the other night."
"Oh for God's sake, be serious." She rolled her eyes and thrust her fingers into her hair.
"Why?" He tried to ignore the way her upraised arms pushed her chest forward. "You're the one who wanted a 'fun' relationship."
"I'm talking about business. Business is serious."
"What? You like the sex, but not me?" The file cabinet drawer slammed with a satisfying whack. "What is it with you women?"
"It isn't 'us women'. It seems to me, it's you. You have a problem with intelligent women."
"Bullshit. I prefer intelligent women."
For a long moment, she studied him. Then she plucked the panties off the floor and stepped toward him. A smile hovered around the corners of her mouth.
"What?" He narrowed his eyes, glaring, more to keep her on-guard than to warn her off. Usually he liked not knowing what she'd pull next, but she loved a challenge—and to win—as much as he did.
She also liked make-up sex as much as he did.
"Nice shirt." She trailed a finger inside his collar and paused at the first button. "You should wear this color more often. It sets off those gorgeous brown eyes of yours."
She worked open the button. "Your olive skin…"
Desire rippled down his spine. "Thanks," he managed. He eyed the open door behind them. Not that he cared who walked in.
She leaned closer. Her full breasts brushed his chest. Warm breath tickled his ear and sent a message straight to his groin. A cool scrap of fabric slid into his palm and her fingers closed his around the silk. "You might want to keep these."
"Oh?" He managed to keep his tone merely interested while heat flamed through his body. If she kept this up, he could sweep all the papers off his desk. Or there were the chairs. The floor. Up against the wall…
"You keep up that crappy attitude though."
His brain recalibrated. Problem, problem…
Soft lips brushed a series of kisses against his jaw. "And it'll be a while before you see a new pair."
Blurb: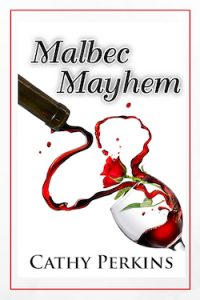 Successful restaurateur Alex Montoya's charmed life has hit a snag. His trusted business partner turned out to be not exactly trustworthy, and Alex could be facing jail time over some of his partner's shady financial deals. As if that weren't bad enough, creditors are calling in loans he didn't know he had and he's desperate to prove his innocence before all his businesses are repossessed.
After a career-building stint in Napa Valley, Sofia Pincelli has returned home to eastern Washington to take over the family's winery. Running the family business, however, means dealing with her ailing father's continued micro-management—and his disapproval of Alex. Her father's condemnation of Alex's rumored involvement in his business partner's schemes runs so deep, it threatens Alex and Sofia's blossoming romance…along with the Pincelli family's signature red wine. Sofia needs Alex's crop of Malbec grapes to show her father she has what it takes to make award-winning wine—and save the reputation and finances of the Pincelli winery.
When the Malbec grapes go missing, Alex and Sofia must join forces to find the fruit before it spoils—or risk destroying both of their businesses and their hearts.
Amazon          amzn.to/2134Gmd
Since I'm "reposting" this, I put Malbec Mayhem on sale! Get your copy today!