By Sally Bayless
Hi Everyone!
I'm Sally Bayless and I write contemporary Christian romance. I'm a huge lover of mysteries as well, and for my latest release, Love, Lies, and Homemade Pie, I wanted my heroine to be hiding her past. The more I researched how to do that, the more the story idea gelled with my desire to write a prequel to the other books in my series, which are set in the present day. Let me tell you, hiding your identity was a lot easier in 1980! Here's the story I came up with:
Love, Lies, and Homemade Pie
When a woman who's keeping secrets falls for a journalist who's digging for the truth, does the attraction between them stand a chance?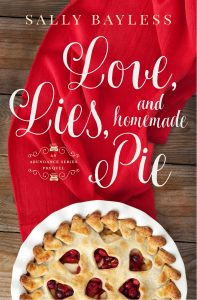 Cara Smith has a whole new life planned—a new name, a new look, and a new hometown in Abundance, Missouri. If she can just avoid questions from that intriguing guy at the newspaper, no one will ever find out about her past.
Will Hamlin, editor of the local paper, can't help but wonder about the mayor's new secretary. She's clearly hiding something—something that could be the big story the newspaper desperately needs to stay afloat. But after Will's initial inquiries fail to turn up anything, he grows less interested in Cara's past and more interested in winning her heart with slices of pie and stolen kisses.
When a crime is uncovered at city hall just as Will unearths Cara's dark secret, the repercussions shatter their romance. Has Cara really left her past behind? Can Will finally find a way to save the paper? And can they each place their trust in God and together find freedom in the truth and overcome the obstacles to their love?
"Love, Lies, and Homemade Pie" is a stand-alone contemporary Christian romance novel and is the prequel to the Abundance Series by Sally Bayless. If you like a sweet, small-town romance with a touch of humor and characters with real-world problems, you'll love this heartwarming story.
This book is available on Amazon for Kindle, Paperback, and in Kindle Unlimited
https://www.amazon.com/dp/B07N31GM6S
About the Author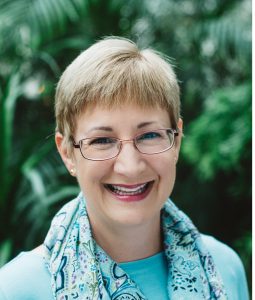 Sally Bayless is the author of five contemporary Christian romance books—Love, Lies, and Homemade Pie, Love at Sunset Lake, Love and Harmony, Love and Roses, and Christmas in Abundance. She lives in a small town in the beautiful hills of Appalachian Ohio and has two grown children. When not working on her next book, she enjoys watching BBC television with her husband, swimming, baking, and shopping for cute shoes.
To connect with Sally: Join her newsletter (and get a free family tree of the characters in the Abundance Series as well as a free insider's guide to her books):
Follow her on Facebook, Twitter, Pinterest (to which she is rapidly developing an addiction), or join her Facebook group (to get even more of an inside scoop).