LAZY DAYS OF AUGUST 99 CENT BOOK FAIR
NEW GIVEAWAYS DAILY
August 8-14, 2018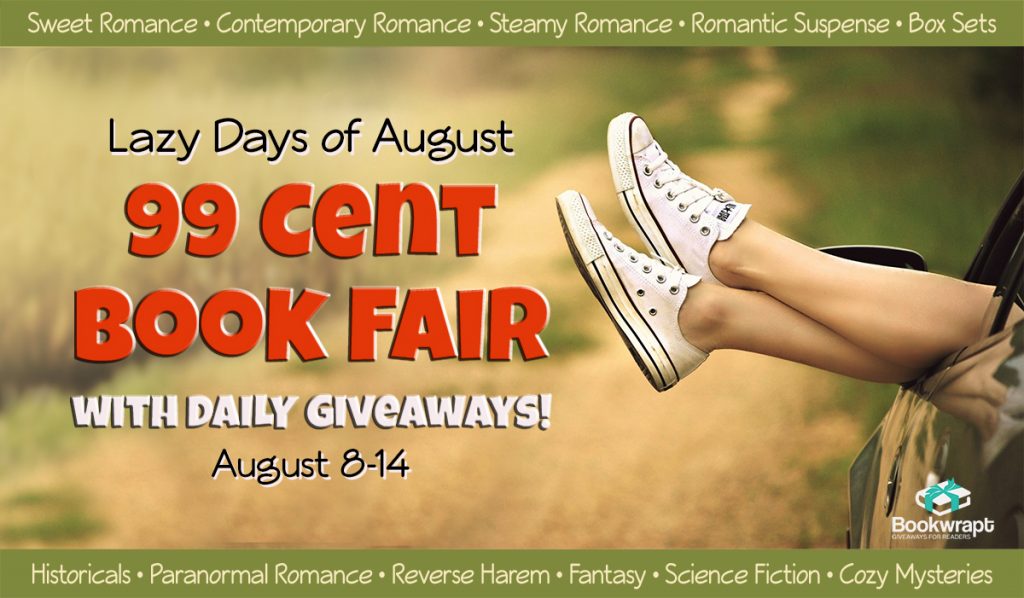 It's the dog days of summer, those last few weeks before sweater weather returns when dragonflies flit over ponds, fireflies light up the nights, and you've got the absolute best book to read while hiding out from life. Let us help you pick that next ebook…or two…or three in your favorite genre to finish out the season!
Plus, every 24 hours, we're putting up a new giveaway. Check in daily for a chance to win an Amazon gift card, ebook prize pack, or other great prizes for booklovers.
Go here for the full 25 participating authors:
https://bookwrapt.com/lazy-days-99-book-fair/
Or here for a special sale on So About the Money – Book 1 in the Holly Price Mystery series!
http://bit.ly/SoAboutTheMoneyUniversal