It barely seems possible that a year has flown past since CYPHER released.
Celebrating with a sale this weekend – pick up your copy and let me know what you think!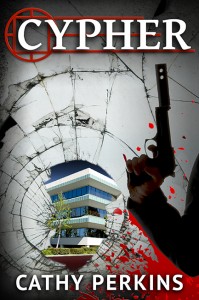 When a hit-man kills the wrong person, a Greenville, SC detective confronts hidden agendas and conflicting motives in a powerful local family, while trying to control his attraction to the intended victim—a woman who should be dead, but instead is hell-bent on saving the remnants of her family.
Unwilling to stand by while her family and world are destroyed, she rips apart the secrets surrounding Cypher, the company her father built—and will take any measures to defend.